Why is gate safety so important?
Simply, to stop the occurrence of injury and death to people, and damage to vehicles as a result of gate automation (electric) gate accidents!
As there is no legislation in Australia to provide guidelines on the manufacture and installation of gate automation, the awareness of 'best practice' safety device inclusion is lacking to say the least.
Global Access is committed to seeing tighter controls in relation to the both the manufacturing and installation, as well as maintenance of gate automation to reduce the frequency of accidents that occur.
Who Does Gate Safety Affect?
Gate safety should be a real consideration for:
Suppliers of gate automation equipment
Suppliers of access control equipment
Gate manufacturers
Gate installers including electrical specialists
Architects
Quantity surveyors
Insurers & Surveyors
Construction companies
Trade organisations / safety organisations
Commercial property owners (including schools)
Residential property owners
Estate agents, letting agents, inventory clerks
The general public
We all have a Duty Of Care when it comes to the safety of others, and to safe guard against damage to vehicles.
At the very least, Global Access recommend that you have Safety Beams installed as part of your gate automation package to protect against vehicle damage.
In addition to protecting property, items such as safety curtains, safety edges and other sensor types are available, and can help reduce the risk of injury to a person, contact us for more information!
TAGS:
Legislation | Laws | Standards | Requirements | Injury | Injuries | Damage | Hurt | Killed | Death | Scratch | Faulty | Child | Crushed | Squashed | Safety

Like our Facebook page to receive the latest news and product updates!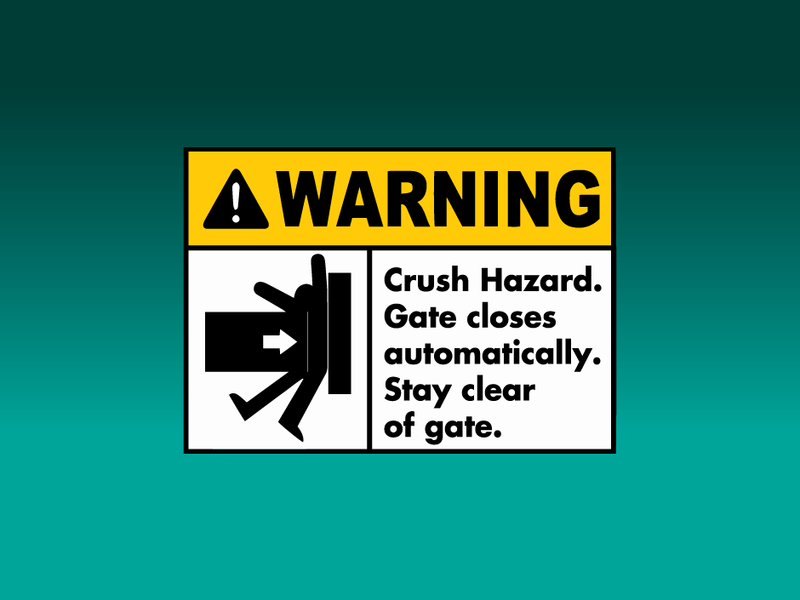 ---