FAAC XT2 Remote Programming Process
FAAC XT2 Remote Programming / Cloning Process
Here is a simple way of programming your FAAC XT2 433MHz SLH LR remotes by way of cloning or copying the signal from an already working transmitter to a new transmitter...
Whilst not the only way to program FAAC's XT2 SLH Remote (7870071) so that it triggers an FAAC operator, it is by the far the simplest method.
Please refer to our cloning example video (right) OR the below How To Guide on the cloning process.


Please click hereto view our FAAX XT2 433MHz SLH LR Transmitter listing.

Like our Facebook page to receive the latest news and product updates!
FAAC XT2 Remote Cloning Process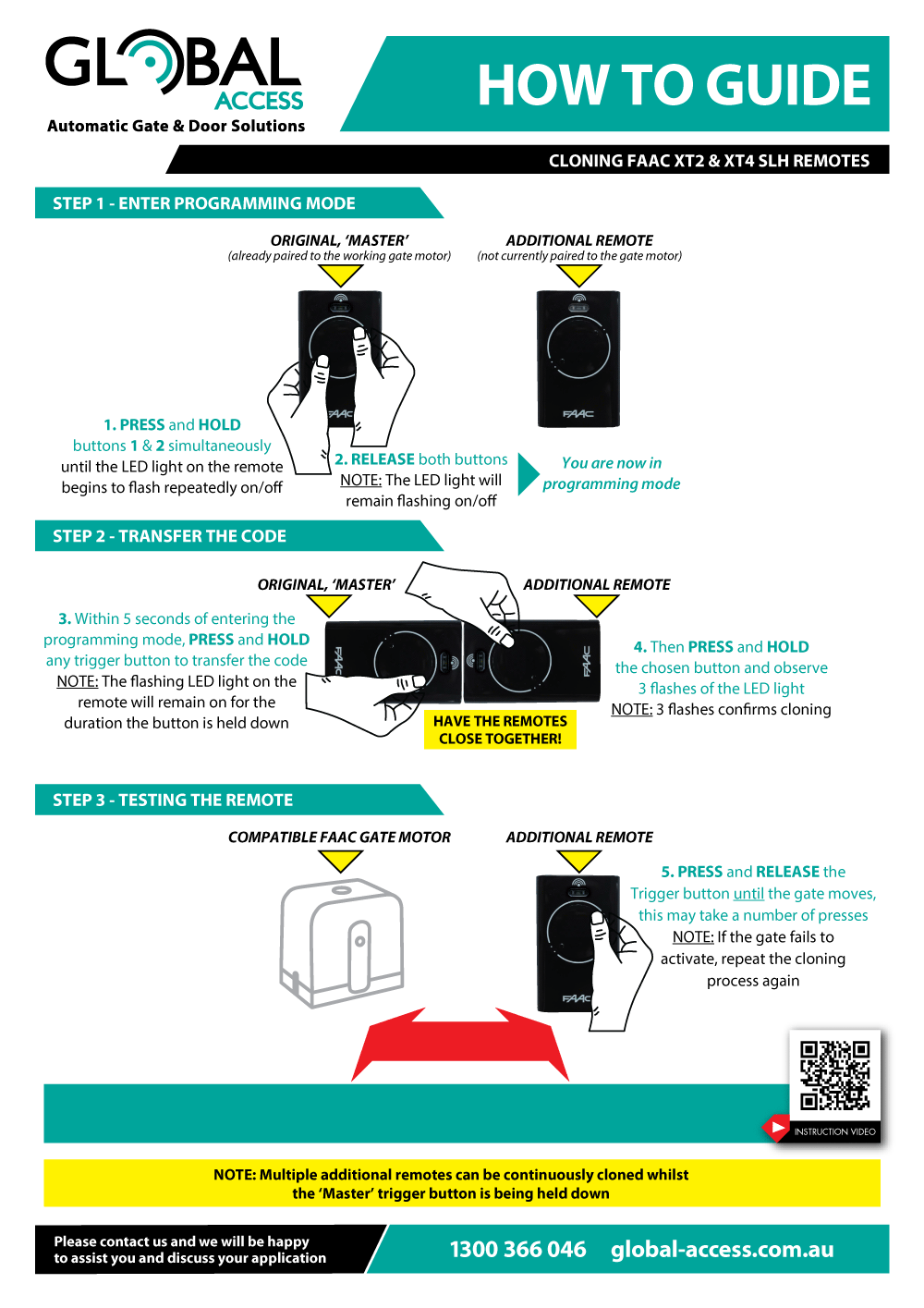 FAAC XT2 Remote Cloning Process
---