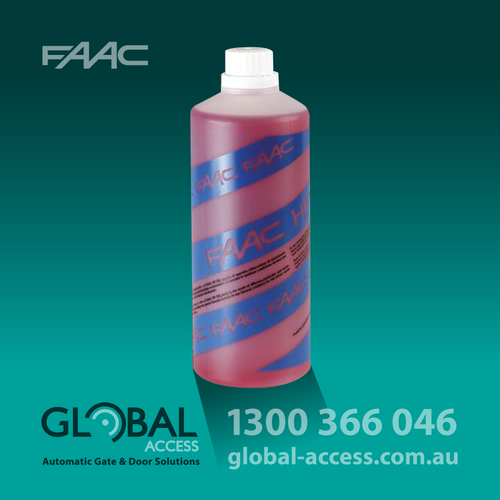 FAAC Hydraulic Oil - 1 OR 5 Litre Bottles
18.7140101
FAAC's own blend of highly-refined mineral oils and additives, for use with all FAAC Hydraulic Motors.
Product Variations
Product Information
---
Product Specifications
HEALTH WARNING: Prolonged or repeated exposure may give rise to dermatitis. Contains mineral oil for which an exposure limit for oil mist applies. Used oil may contain harmful impurities.
---
---
Disclaimer
At Global Access we try our hardest to ensure product descriptions and pricing are correct, however the buyer acknowledges that pricing may differ at the time of purchase, and will be shown on the Tax Invoice provided at the time of payment.
Prices shown are ex-GST and Plus Freight, you must add GST & Freight to applicable orders.