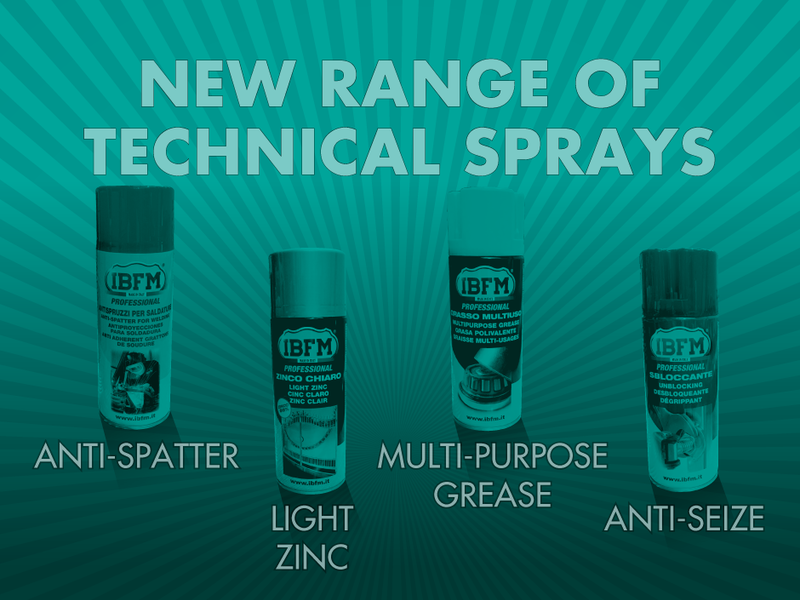 We have a spray to suit a range of technical applications!
Produced by IBFM in Italy, specifically designed to cater for use within the gate and metal fabrication industries, you'll find that these sprays will form a core part of your workshop consumables.
The range includes the following Sprays:
- ANTI-SPATTER; forms a seal over your material to prevent spatter when welding
- LIGHT ZINC; is a synthetic galvanised resin that protects metallic from oxidisation
- LITHIUM MULTI-PURPOSE GREASE; is perfect for repelling water, and is resistant to salt, dust and acidic solutions. It is ideal for lubrication of bearing, bushes and guides.
- ANTI-SIZE; your new go to spray to help loosen seized nuts and bolts!
To view more information about each specific product, please CLICK HERE

To enquire about any of the Technical Sprays, please CLICK HERE

Like our Facebook Page to receive Exclusive Offers & the latest Product News!