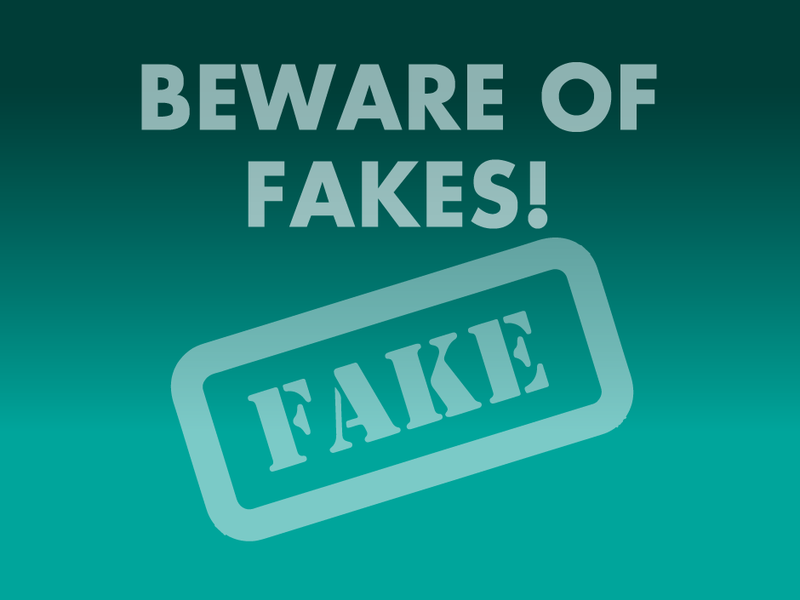 There is an increase in the number of fake (counterfeit) transmitters or remotes as they are commonly called in the marketplace at the moment, and in most cases the products simply don't work.
We ask that you source remotes and transmitters from reputable sources such as the original supplier of your automation, and that you seek genuine product, and to avoid making purchases from listings placed in online marketplaces as the risk of purchasing counterfeit, fake product has grown considerably in recent times.
In most instances, the non-genuine transmitters simply won't work, they cannot be paired to the motor receiver, with the product sadly ending up being thrown away. We do recommend that if you end up with fake remotes, ask for a full refund from the seller!

There are some visual signs you can look for to verify your product is a counterfeit, such as:
• Poor product quality, materials used don't match your existing genuine product
• Poor alignment and fitment of the product, sides and meeting-points don't align cleanly (flush)
• Printing of logos and text doesn't 100% match the original... Missing numbers or icons are common

These images are of non-genuine FAAC remotes:
[Click on the image to enlarge and see greater detail]