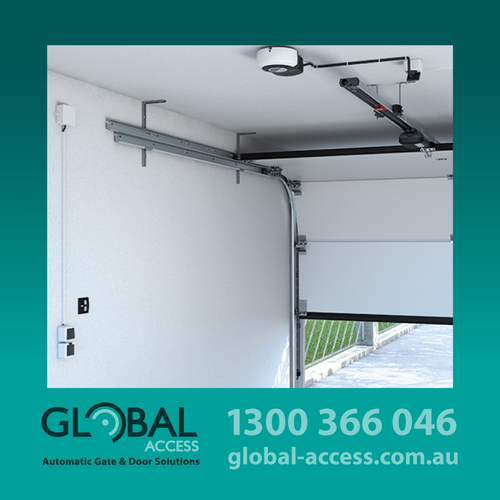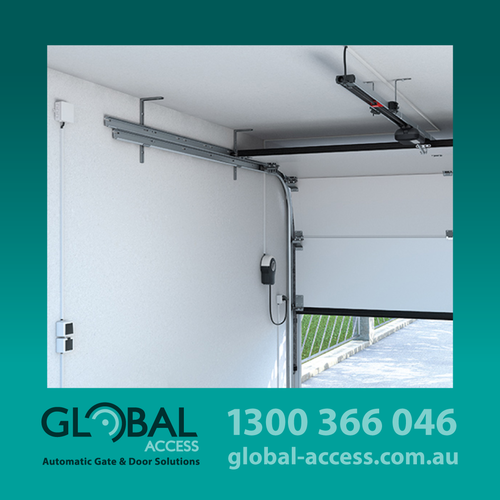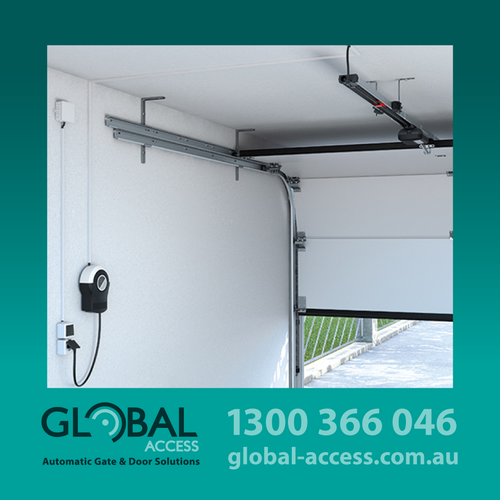 SOMMER Pro+ Garage Door Openers [AVAILABLE NOW]
S 9080 Pro+ Kit
[AVAILABLE NOW]

• SOMMER S9080 Pro+ Kit

MOTOR SPECIFICATIONS:
S9080; Max. Door Weight = 160Kg | Max. Speed = 210mm/s | Max. Pull/Push Force = 800N
Sectional Door = 6000mm W x 2500mm H | Side Opening Sectional Door = 5750mm W x 2500mm H
S9110; Max. Door Weight = 200Kg | Max. Speed = 1800mm/s | Max. Pull/Push Force = 1100N
Sectional Door = 8000mm W x 2500mm H | Side Opening Sectional Door = 6850mm W x 2500mm H
ALL KITS INCLUDE:
• 1 x Operator and 1 x 2 Button Transmitter

All SOMMER garage door operators offer the highest level of safety
Safety and accident protection are SOMMER's highest priority. Their operators are equipped with dependable and proven technology that you can rely on.
SLS – Safety Lock System
The unique emergency-unlock system allows the door to be engaged and disengaged in every position. This permits easy manual opening and locking. In addition, and only available from SOMMER, your garage door also remains locked in any position in the event of a power failure.
DPS - Dynamic Power System
The DPS (Dynamic Power System) continuously reads in the required force and adapts it to the external conditions, thus providing the highest level of safety against jamming or pinching.
Certified quality
Our garage door operators are tested and certified according to the strictest guidelines. You can be assured that our products are of the highest "Made in Germany" quality.
Convenient radio control system
For maximum convenience, we offer matching radio control products for all modules. With the low-interference and transmission-secure radio system, you will no longer have to get out of the car to open the garage door when it's raining, snowing or dark outside.
In addition to convenience, the bidirectional SOMloq2 radio control system provides the most advanced security. Detailed information on the new SOMloq2 radio control system generation can found here.
The tried-and-tested Somloq Rollingcode system will remain in our product range. You can find all information on the Somloq Rollingcode radio control system here.
Product Variations
Product Information
---
---
---
---
Disclaimer
A fee will be charged for the additional customisation or preparation of operators and/or accessories at the time of order.
Prices shown are ex-GST and Plus Freight, you must add GST & Freight to applicable orders.
Global Access advises that all automation systems should have the appropriate safety devices to protect pedestrians and vehicles.
This is mandatory for some operators, this is listed in the notes for the applicable products.

Pricing Disclaimer
Product information and pricing is presented in good faith and believed to be correct at the time of publication, Global Access makes no representations or warranties as to the completeness or accuracy of the information.
Where a product is listed at an incorrect price due to typographical, photographic, or technical error, Global Access shall have the right to refuse or cancel any orders placed for product listed at the incorrect price. Global Access has no liability for any errors or omissions for the content on this website.