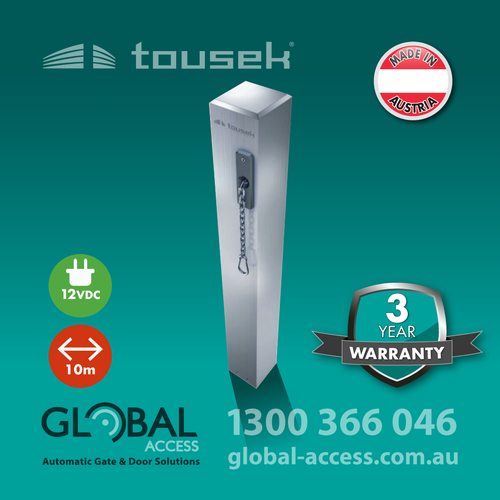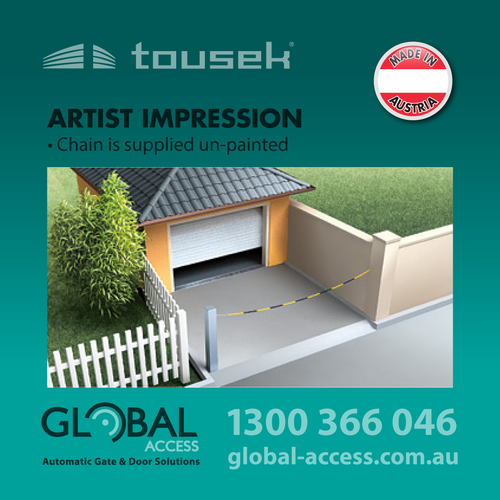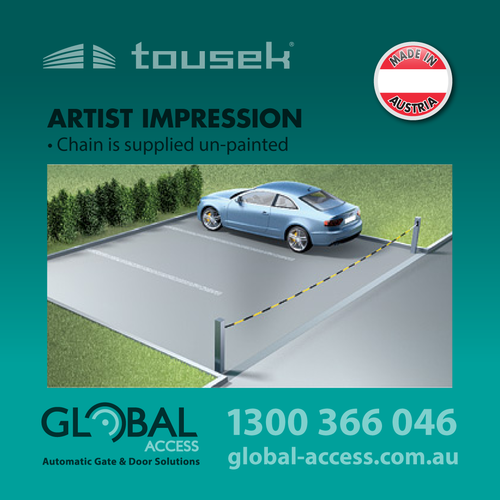 TOUSEK Lift X2 12v Chain Barrier
1149-0014
[AVAILABLE NOW]
Tousek's LIFT X2 2 12v Chain Barrier utilises 12v technology, and is perfect for reserving car-parks or restricting driveway access.

There is two size variations available (6m OR 10m)

Simple Installation
20 cylces/day
Post Dimensions - 120 x 120 x 1000mm
Maximum closing width 10m Max.
Motor Pillar made of Powder Coated Aluminium
Stainless Steel chain
Automatic Stop System
Max Force 150N
IMPORTANT NOTICE:
• This product is not considered to be an anti-theft or high security access device
Product Variations
Product Information
---
Product Specifications
Pillar Dimension; 120 x 120 x 1000mm
Residential | Apartment | Commercial
---
---
Disclaimer
A fee will be charged for the additional customisation or preparation of operators and/or accessories at the time of order.
Prices shown are ex-GST and Plus Freight, you must add GST & Freight to applicable orders.
Global Access advises that all automation systems should have the appropriate safety devices to protect pedestrians and vehicles.
This is mandatory for some operators, this is listed in the notes for the applicable products.