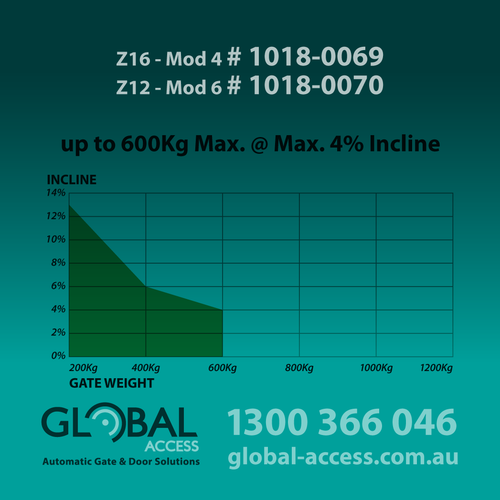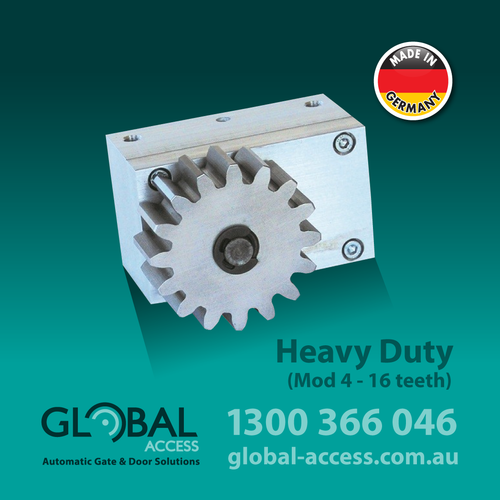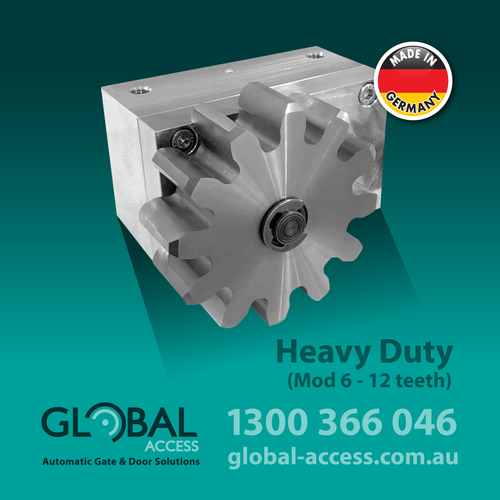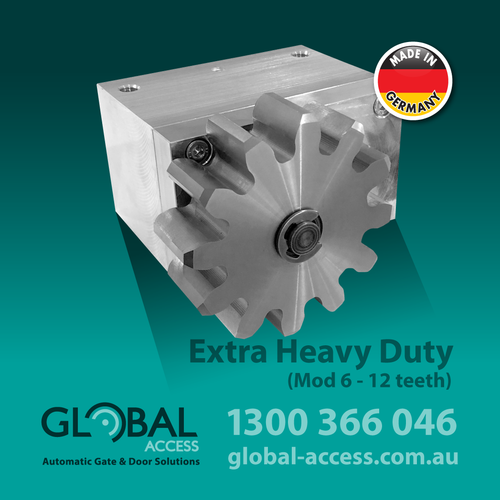 Radial Dampers For Sliding Gates - Heavy Duty OR Extra Heavy Duty - Z16 Mod 4 & Z16 Mod 6
1018-0069
Used for continuous damping (speed control) of sliding gates on an incline, even when there is no power available as it is a mechanical device.
These radial dampers have been designed for use with sliding gates fitted with an electric gate motor. For safety reasons a radial damper should be fitted on all gates in an incline to control the closing speed over the complete distance in the event of power failure.
• Rust Resistant (suitable for outdoor use)
• Adjustable pressure
• Sealed against dust and water ingress
• Operates in a 'free' wheel function and 'dampening' function depending on the direction the gate is moving
Available in 4 x variations;
- Heavy Duty, Mod 4 (16 teeth)
- Extra Heavy Duty, Mod 4 (16 teeth)
- Heavy Duty, Mod 6 (12 teeth)
- Extra Heavy Duty, Mod 6 (12 teeth)
Product Variations
Product Information
---
---
---
Disclaimer
A fee will be charged for the additional customisation or preparation of operators and/or accessories at the time of order.
Prices shown are ex-GST and Plus Freight, you must add GST & Freight to applicable orders.
Global Access advises that all automation systems should have the appropriate safety devices to protect pedestrians and vehicles.
This is mandatory for some operators, this is listed in the notes for the applicable products.