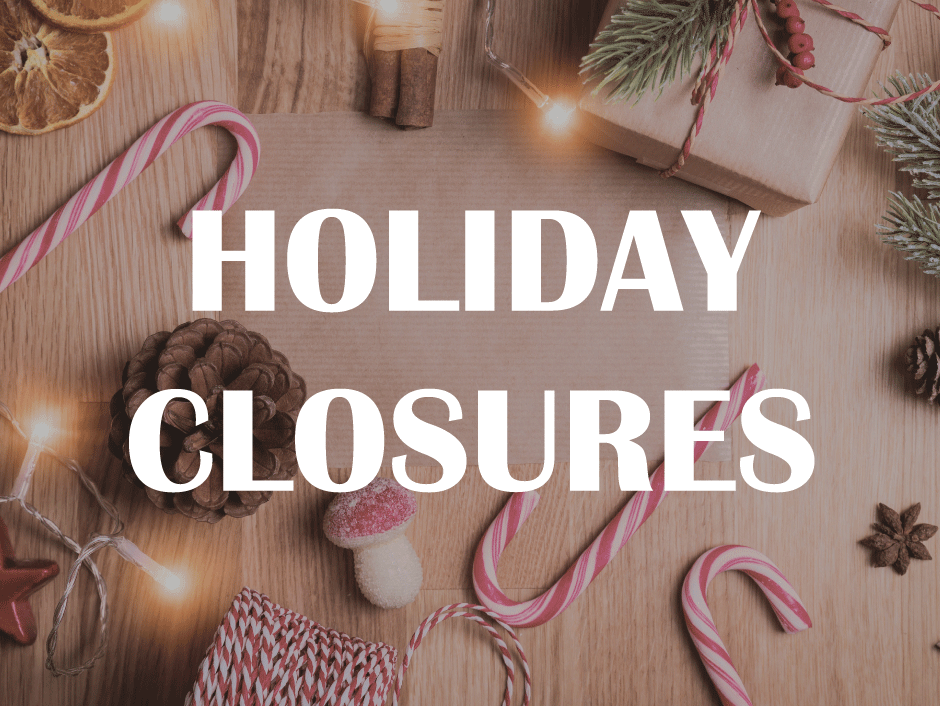 Upcoming closures for 2019/2020
Please be advised during our closure period, phones and emails will not be monitored.
Christmas & New Year:
- Close; Friday 20th December @ 12pm
- Re-Open; Monday 6th January @ 8:30am

Important order & shipping cut-off dates
Due to the increased movements of freight at this time of year, orders required prior to Christmas, need to be received by the following dates.
Orders for interstate shipping:
C.O.B Thursday 12th December, 2019
Orders for shipping within Victoria:
12pm (midday) Monday 16th December, 2019
Orders being collected in person:
To be collected no later than;
C.O.B Thursday 19th December, 2019
Orders will be accepted after these dates, although this does not guarantee delivery until the New Year.